Have you been living with a few oral concerns that significantly affect the aesthetics of your smile? Cosmetic dental solutions ensure your oral concerns are addressed in the most non-invasive and comprehensive manner to give you a pleasing and attractive smile that you can flaunt with confidence.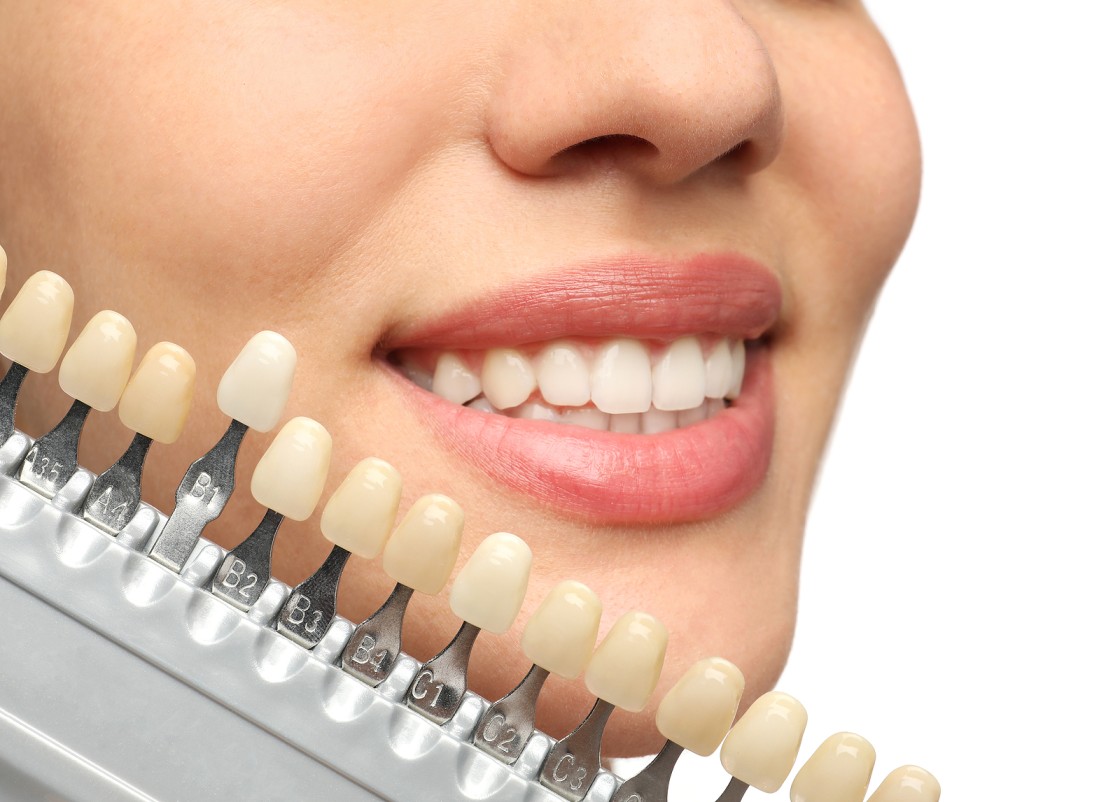 Popular cosmetic dental procedures
• Veneers:Dental veneers are made from dental-grade ceramic or composite resinous material that mimics the color of the natural enamel. They are wafer-thin restorations bonded to the frontal surface of the teeth, popularly used to treat teeth that are chipped, cracked, excessively spaced, discolored, or having surface imperfections.
• Teeth whitening:Teeth whitening is the process of removing the discoloration from the surface of the teeth using a highly potent whitening gel. The gel contains hydrogen peroxide - a prominent ingredient in teeth whitening products that acts as a bleaching agent. Teeth whitening can be performed multiple times during a single sitting, which helps to enhance the color of the teeth to give you a sparkling white smile.
• Gum contouring: The gums are as important as the teeth when it comes to a pleasing and attractive smile. Gum diseases develop from microbial infection, leading to symptoms such as the decay of tissues, bleeding, redness, discharge of pus, loosening of the teeth, bone deterioration, etc. The gums can be made to look more attractive by treating them for the disease. We do this by removing the tartar deposits, extracting the decayed gum tissues, and grafting healthy tissues in their place. We also use medication to treat the infection.
• Implants and bridges:Dental implants are the go-to solution for replacing missing teeth. They are placed in the jawbone through a metal implant stud, and a ceramic stud is attached to it to replace the visible tooth. Bridges are simpler restorations placed in the missing tooth's position and held firmly with dental crowns on either side. Both these restorations are made from tooth-colored material, which helps to mimic the exact appearance of the natural tooth.
• Crowns: Crowns are ceramic restorations placed on existing natural teeth to cover them completely. They are used to treat oral conditions like cracked, chipped, naturally misshapen, broken, worn out, weak, or damaged teeth to their ideal functionality and structure.
• Composite bonding: Bonding is the process of applying a tooth-colored resin to the teeth in multiple layers, which helps to restore their structural stability, contour, and protects the exposed tooth surface from hypersensitivity. Composite resin can also be used as a filling material to fill cavities caused due to tooth decay. Another popular material used to fill cavities is dental-grade ceramic.
Please schedule a consultation with Dr. Rodriguez by calling us at (949) 916-8922 or reaching us through an online query, and we'll be happy to guide you further.